After the return from Chile & Argentina I realized a cut in the rear frame of Esle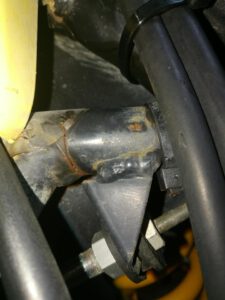 Finally I figured out it was a crack
So I bought a used rear frame to change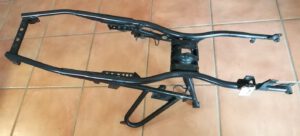 At the removal of the rear frame screws one teared off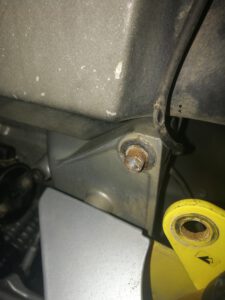 No chance to get it out of the gear box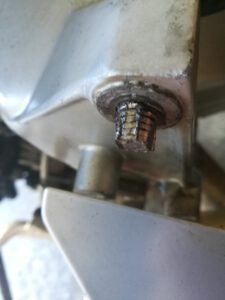 So I talked to my mechanic – He said the best way is to bring him the removed gear box
to drill the teared screw out
Removal of the shaft drive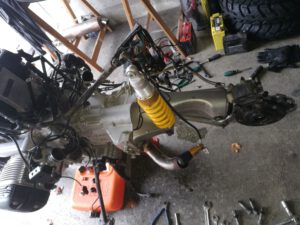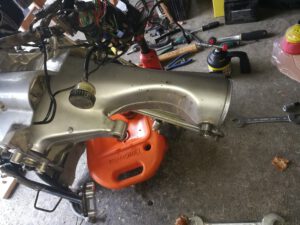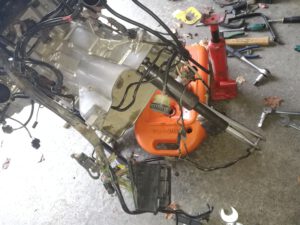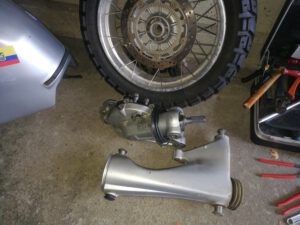 Removal of the gear box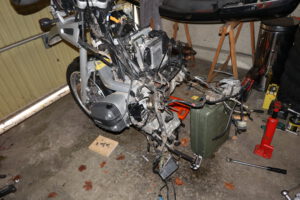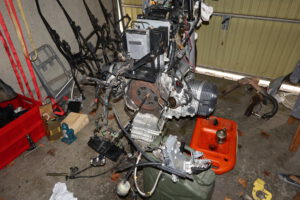 Gear box with fixed inner thread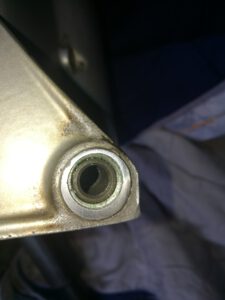 After that the build up of Else could start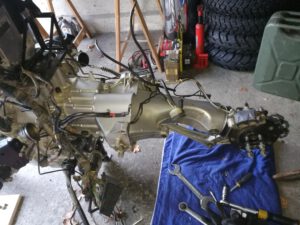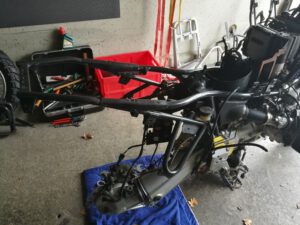 I also decided to change the 50A generator to a stronger 60A generator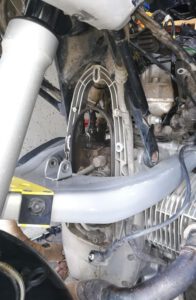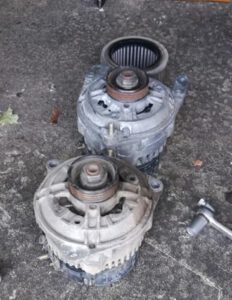 After that I startet to repair the the wiring harness at several places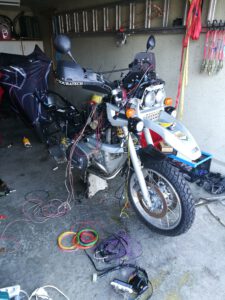 I was not very happy with my Touratech Speedometer in Chile & Argentina
The adapter for the speedometer cable did not work right, so the kilometer & speed was not correct
Sometimes it shuts down
I wanted something new 🙂
Finally I decided to buy the Acewell  ACE-5854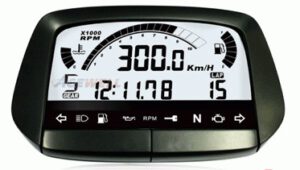 Then Garmin announced the new ZUMO XT 🙂 !!! 🙂
Big screen – GPS & Galileo – Street & Topographic maps at the same time 😉
But with a new speedometer & GPS I needed a new base plate for the cockpit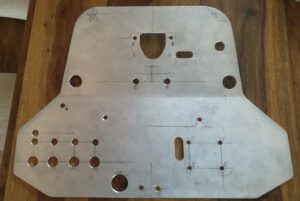 A lot of changes of the wiring behind the cockpit plate ;-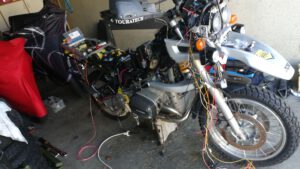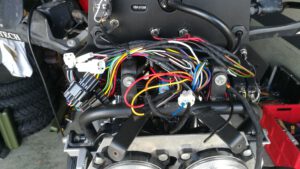 New LED additional headlights
It was a lot of work to do all the wiring for the additional headlights, the new speedometer and all the the new sensors!
I was very nervous to connect the battery and turn the ignition key the 1st time 🙂
But everything worked perfect 🙂 🙂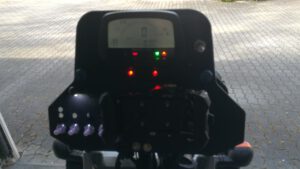 Final look of the new cockpit
I really like it 🙂 🙂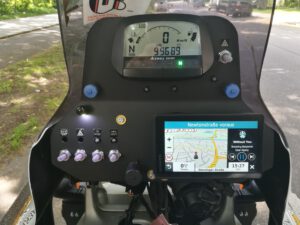 After nearly 1000 Km testride everything works really perfect !!!!!!
I hope there will be a new adventure in August 🙂
It could be a trip far north ……………