It was a really long ride from Mühlleithen to Hirtshals
26 hours total time
16 hours riding time
1251 Km
1st stop was the 1A Garage close to Dresden to fix Clemens shaft drive
We startet at 5am in the morning to be at 7am at the garage
After some minutes on the road we got a perfect sunrise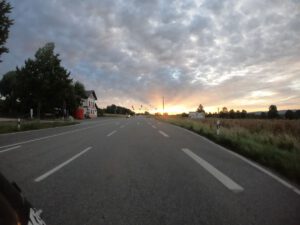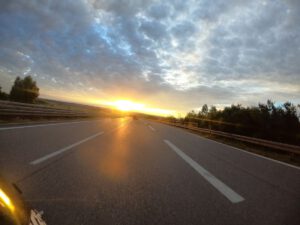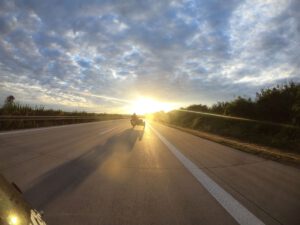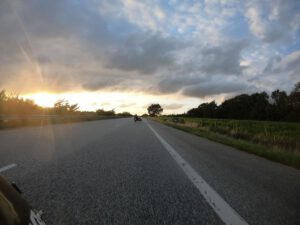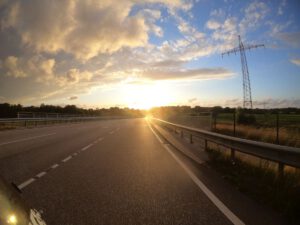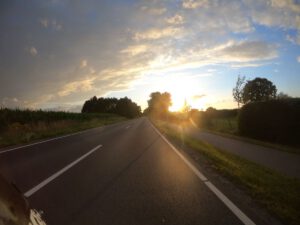 The first picture shows the bleeder valve that was not workin correct
It was leaking oil, so they sealed it and changed the oil filler cap
to a combination of cap & bleeder valve.
As you see in picture two 🙂
20 minutes > 20 € incl. cap & oil 🙂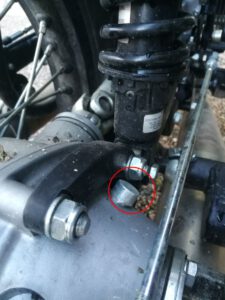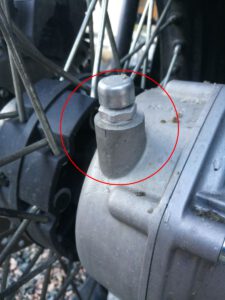 The weather in Denmark was not the best.
Rain & cold 🙁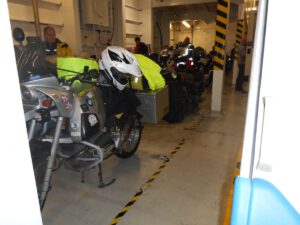 Due to the rough sea they cancelled our ferry trip from Hirtshals
to Kristiansand, because the small speed ferries could not operate.
So we got a rebooking the same day one hor earlier from
Hirtshals to Langesund. But instead of the fast track with
2,5 hrs it took 4,5 hrs.